custom Panel & Enclosures
With our wide range of suppliers, Team Technical Services can supply the components and assemble custom enclosures and fabrications to meet almost any application.
Custom Enclosures
Our customer enclosures are built to your specifications in a wide range of materials like aluminum, mild steel, galvanized steel and stainless steel. Our custom enclosures are designed and built to order after they are approved for production based on a design provided or we can design a CAD drawing for you. All of our products are made in-house and follow your exact requirements.

Whether you're looking for a custom enclosure or a fabrication company to help you manufacture your new product, we can design a prototype and offer free estimates for you to get an idea of what it will cost to produce your enclosures. An electrical enclosure is a cabinet for electrical or electronic equipment to mount switches, knobs and displays and to prevent electrical shock to equipment users and protect the contents from the environment. We build custom enclosures based on your specific needs and specifications.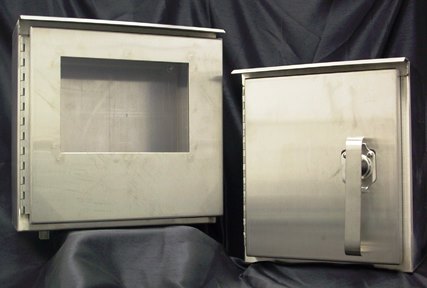 Speak with a Dedicated Team Technical Representative
Team Technical has developed an extensive product offering through partnerships with industry leading manufacturers. With extensive experience in valve & fittings, count on us to meet your needs while improving your facility's operation and efficiency.